Chris Callahan
Guns.com
March 29, 2013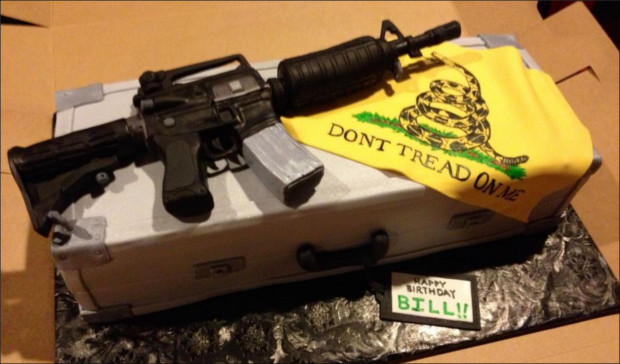 Jennifer Montalto, owner of Jenny-Lu's bakery in Middlebury, CT is receiving some backlash for baking a pro 2nd Amendment cake for a local Friends of NRA birthday dinner.
Elizabeth Mais wanted to order her husband Bill an AR-15 crafted cake for his 51st birthday, but she was turned down by a number of local bakers who didn't approve of her idea. Determined to find someone to create the highly detailed dessert, Mais came across Montalto who said she had no problem creating the sporting rifle cake with a 'Don't Tread on Me' flag draped on top. "I don't think about politics when I'm doing my cakes," she said Tuesday. "A friend contacted me about it because they couldn't find anyone to make it… It was a challenge."
After creating the cake Montalto received some hate online via Facebook and Yelp reviews (which have since been removed). She was labeled "insensitive" and guilty of "ridiculing the tragedy in Newtown."
By the way, the ultimate turmeric and inflammatory support Bodease is back in stock at 40% off!