AP
May 7, 2014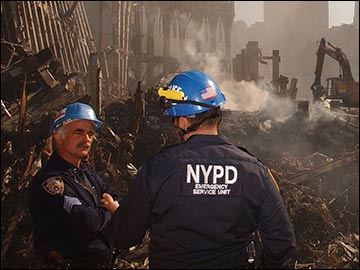 The names of police officers who died from ground zero-related illnesses now outnumber the 60 killed in the 9/11 attacks engraved on the New York State Police Officers' Memorial in Albany.
The names of 20 officers have been added to the black granite memorial. They include 12 New York City officers and one from suburban Peekskill who died from illnesses connected to the attack. That raised the total to 71.
According to authorities, the 13 died from cancers attributed to rescue and recovery work at the collapsed World Trade Center towers in Manhattan.