Kurt Nimmo
Infowars.com
March 27, 2013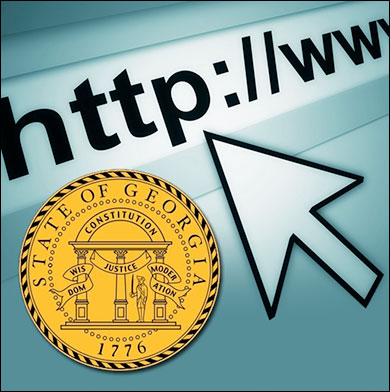 The Electronic Frontier Foundationis warning that a Georgia court ruling may be used as a precedent to censor internet messageboards.
The international non-profit digital rights group writes that a Georgia Superior Court has issued a restraining order against Matthew Chan, the operator of Extortion Letter Info, a messageboard criticizing copyright trolls. Judge Frank Jordan ruled that Chan is responsible for the posts of his users and must remove content from his website.
"As the owner and operator of the site, Respondent has the ability to remove posts in his capacity as the moderator," Jordan wrote. He then ordered Chan to remove posts relating to poet Linda Ellis.
Ms. Ellis is notorious for issuing copyright infringement notices and threatening the maximum statutory damages of $150,000 plus attorney fees against alleged infringers who post her poem, The Dash, without permission. On her website, Ellis says she will settle copyright infringement claims for $7,500.
After a spate of negative posts about Ellis and her copyright infringement claims appeared on Chan's site, Ellis went to a Superior Court in Georgia to get a restraining order against Chan. She claimed posts on the website went beyond criticism and amounted to stalking and cyber-bullying. The court ordered Chan to take down posts criticizing Ellis.
EFF notes that while stalking and harassment are serious charges, the order is wrong because it violates the First Amendment and federal law.
"Under the First Amendment, courts limit injunctions in restraint of speech to the rare circumstances when (1) the activity to be restrained poses either a clear and present danger or a serious and imminent threat to a protected competing interest, (2) the order is narrowly drawn and (3) less restrictive alternatives are not available," Kurt Opsahl writes for EFF.
The overly broad ruling "fails the First Amendment test because of the collateral damage: it will take down constitutionally-protected criticism of the copyright troll and her demands for money."
Moreover, the ruling contradicts federal law because it holds a service provider responsible for users' posts. Section 230 of the Communications Decency Act protects websites posting content by users and provides immunity from state law claims. The law states that prosecutions of "editorial functions – such as deciding whether to publish, withdraw, postpone or alter content – are barred."
EFF warns that the legal decision by the Georgia Superior Court ignores safe harbor for a website's editorial decisions and "is dangerous because it threatens freedom of expression throughout the internet."
All message board operators, and indeed all websites that host user content, have the ability to remove posts. Even message board moderators, often unpaid volunteers, have that ability as part of their job. If the decision were taken to mean that operators are responsible for whatever users post, websites will have no choice but to censor anything marginally questionable. Moderators, ironically a necessity to keep boards on topic and within the online community's standards, will become hard to find.
It is now up to the Georgia Court of Appeals to overturn Judge Frank Jordan's ruling.
By the way, people who know what's coming are taking advantage of our healthy & delicious storable food!