Kurt Nimmo
Infowars.com
October 24, 2012

Washington D.C. is ready to follow New York's example and impose a ban on sugary drinks.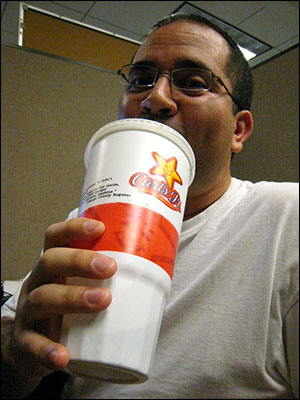 During a debate between city council candidates, two current members, Michael Brown and Vincent Orange, said without hesitation they would vote to ban the sale of large drinks, according to WTOP radio.
Council member Mary Cheh, who authored the Healthy Schools Act, said she was "excited" about the prospect of telling the public what they can or cannot drink.
"If I could get the votes to do it I would certainly try to put that in place," Cheh told WTOP. "I would consider legislation to do that, I would like to see that done."
Mayor Vincent Gray has not made up his mind on the nanny state measure. "I think there probably are some good health reasons to support something like that," Gray said. "We'll be happy to look at it, we haven't taken a position on that one way or another."
Other members agreed that it is the responsibility of government to dictate nutrition standards for the public.
"The issue of nutrition is of critical importance to public health. We need to look at different strategies so people understand what the effect is of the large volume of soft drinks they're drinking," said Council Chairman Phil Mendelson.
"I am open to anything that will help young people be healthier," added council member Tommy Wells.
Cheh defended the intervention of the state into the lives of residents. She said government knows better than individuals what is good for them.
"I know 'nanny state' and all that, but it's appropriate for government to intervene at times to make sure that the choices that are presented are healthy for us," she said.
A poll conducted in August found that a majority of New York's residents oppose Mayor Bloomberg's large soda drink ban.
"Six in 10 residents said the mayor's soda plan was a bad idea, compared with 36 percent who called it a good idea. A majority in every borough was opposed; Bronx and Queens residents were more likely than Manhattanites to say the plan was a bad idea," the New York Times reported on August 22.