Kerry Picket
Breitbart
January 29, 2013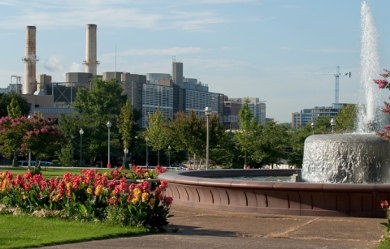 Washington, DC local residents and environmentalists gathered at a meeting room in a Methodist Church on Capitol Hill last Thursday to discuss their dissatisfaction with the Capitol Hill cogeneration plant.
The plant, which was completely coal fired for almost one hundred years, exclusively heats the capitol. However, since 2007, according to the Architect of the Capitol (AOC), the plant began to move from burning primarily coal to burning mostly natural gas–but not entirely. Coal is still burned at the plant, but the rate of its reduction is not fast enough for local environmentalists and lawmakers.
In March of 2009, anti-coal protesters blocked the gates of the nearly century old Capitol Power Plant for nearly four hours. No one was arrested. By May of that year, then Speaker Nancy Pelosi (D – CA) and Senate Majority Leader Harry Reid (D – NV) announced that the plant would switch over to natural gas as its sole energy source. The promise was made in large part as an effort from Democrats to limit carbon emissions in the nation's capitol.
The Emergency Election Sale is now live! Get 30% to 60% off our most popular products today!