Stephen Dinan
Washington Times
April 9, 2014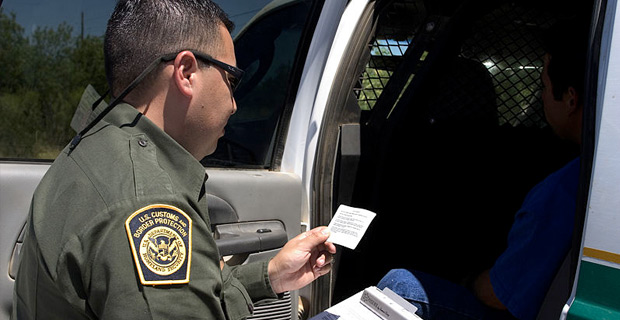 The Obama administration will deport its 2 millionth immigrant sometime Wednesday, according to projections by The Washington Times — a figure that has earned President Obama the derisive label of "deporter-in-chief" from immigration advocates.
But The Times' calculations also show that just as he reaches that mark, Mr. Obama's deportation surge appears to be over. Indeed, deportations are at their lowest pace since the president took office in 2009.
From Oct. 1 through March 8 — or more than five months into the fiscal year — U.S. Immigration and Customs Enforcement had removed 129,361 people. That works out to an average of about 814 deportations a day.
Our 4th of July Super Sale has been extended! Get double Patriot Points and free shipping on the hottest items!