The Christian Science Monitor
November 23, 2012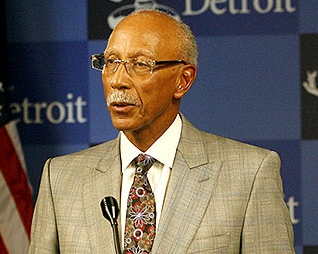 Detroit Mayor Dave Bing (screenshot from detroitmi.gov)
In order to make up for a $30 million shortfall expected by year's end, Detroit Mayor Dave Bing announced on Wednesday that city employees will take unpaid furloughs and that he would implement "other cost-savings actions" starting the first of January.
"We will ensure that revenue-generating departments are not impacted by these cost-cutting measures. Most importantly, I want our citizens to know that public safety will not be jeopardized," he said in a statement.
The cutbacks are a response to the latest pushback from the Detroit City Council over demands by state officials to bring long-needed financial stability to the city.
The Emergency Election Sale is now live! Get 30% to 60% off our most popular products today!