Rob Dew
Infowars.com
May 13, 2014
Brentwood, New Hampshire SWAT cornered a suspect yesterday who was a suspect in the shooting of a police officer responding to a domestic disturbance call.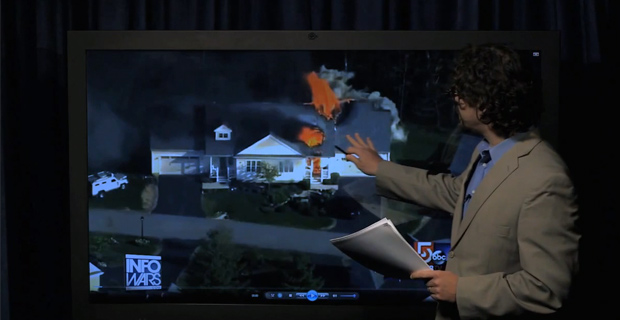 Still images provided by the chopper show the SWAT vehicle parked right in from of the garage of the suspect's residence with light smoke coming out of the roof.
When the video starts the SWAT vehicle has moved from that position to a safe area, then explosion then occurs. Details are sketchy at this point but based on past incidence of officers' overreaction, this has the smell of a SWAT execution.