Adan Salazar
Infowars.com
November 28, 2012
In an effort to appease outraged Albuquerque residents, the U.S. Department of Justice announced plans yesterday to open up an investigation into why, over the past two years, the Albuquerque Police Department has been accused of consistently abusing citizens' civil rights.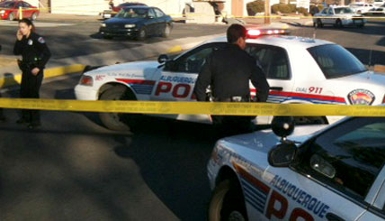 "On Tuesday, DOJ officials said they want to know if APD engages in a pattern or practice of use of excessive force in violation of the Constitution and federal law," the Santa Fe Reporter noted. (emphasis theirs)
Speaking at the press conference, Assistant Attorney General for the Civil Rights Division of the Justice Department Thomas Perez stated the DOJ will "leave no stone unturned" as they conduct an independent and thorough investigation of the department's reported problems.
"We will talk to department leadership and rank-and-file officers," announced Perez. "We will also actively engage with the community, a critical part of the process of determining whether systemic violations exist."
Albuquerque Mayor Richard Berry and Police Chief Ray Schultz also appeared at the press conference to show their support of the investigation, despite Berry's vetoeing of a city council resolution last year that would have invited this same DOJ investigation.
At the time of the veto, Albuquerque had just 19 officer involved shootings. A year later, and that number has now increased to 25 instances of officer-involved shootings, 17 of them fatal.
"We look forward to working with all parties involved," Schultz said. "We know we're not always perfect."
This is a major understatement.
Over the past two years, APD has been hit numerous times with accusations of carrying out deplorable acts of violence.
In April of last year, the APD came under fire after they shot and killed a 27-year-old mentally ill man after arriving at his home to serve a warrant. Police initially reported that the man had wrestled the gun out of officers' hands, but the man's family has vehemently denied the allegations. Steve and Renetta Torres, the parents of the disabled man who was killed, were among the attendees at the press conference.
Renetta affirmed that several Albuquerque residents, fearing what an unpredictable cop might do, abstain from having to call the APD: "Right now I would say there's a segment – a larger segment than the city is willing to admit – of the community that's afraid to call APD because they don't know what the outcome's going to be."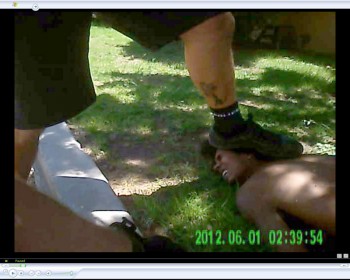 In May 2012, one APD Officer, Connor Rice, led a foot pursuit that ended in a suspect being beaten, stomped on and Tasered after he was tackled to the ground during a non-violent marijuana offense investigation. During the chase, Rice's lapel camera also captured footage of the officer forcing entry into a residence claiming "hot pursuit" gave him the right to burst in. Rice, a six year police force veteran, was charged with aggravated battery and simple battery for punching another suspect the same day.
Earlier this year, an Albuquerque officer was exposed to be exchanging sexual conversations via text message with an underage pregnant girl he had pulled over, but didn't get fired.
In March of last year, APD was also accused of improper Taser deployment after they killed a man who allegedly attacked officers with a large crucifix.
The department has also been accused of over-policing a number of trivial cases. In December of last year, they handcuffed and jailed a 13-year-old boy that "burped audibly" in class, and in June of this year, an APD officer handcuffed and arrested a mother in front of her kids for $36 worth of unreturned library books.
"Police officers are entrusted with extraordinary power, including the power to use deadly force, and police departments have a responsibility to ensure that officers exercise that power within the law," Perez told press conference news crews.
The ABQ Journal compiled an impressive timeline of the various police incidents that ultimately led up to the DOJ's decision to investigate.
The Emergency Election Sale is now live! Get 30% to 60% off our most popular products today!