Gunmen opened fire on two buses and a truck carrying Coptic Christians in Minya, Egypt on Friday, killing at least 23 and injuring 25.
The attack happened as the victims traveled from Beni Suef province to the Anba Samuel monastery near the southern city of Minya, according to local security sources, cited by Haaretz.
There is no immediate claim of responsibility.
The provincial governor, Essam al-Bedaiwy, confirmed the preliminary death toll, reports Reuters.
Ambulances dispatched from the cities of Beni Suef and Minya are transporting victims to local hospitals in Adwa, Minya, Maghagha, according to local news outlet Youm7.
BREAKING 23 dead in Egypt attack. Location of Samuel the Confessor Coptic Orthodox Monastery DETAILS: https://t.co/lUfvUeVt4P pic.twitter.com/3woq4B7CD9

— RT (@RT_com) May 26, 2017
The US Embassy in Cairo warned of an imminent but unspecified terrorist attack on the night of May 24.
"The Embassy is aware of a potential threat posted on a website by the Hassm Group, a known terrorist organization, suggesting some kind of unspecified action this evening," the Egypt mission said in a statement.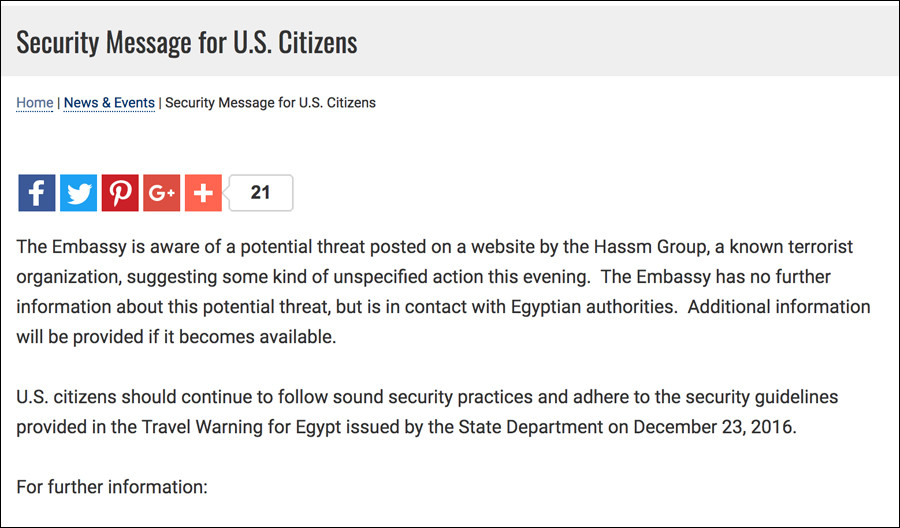 On Easter Sunday, April 9, twin suicide bombs targeting Coptic Christians killed at least 44 people and injured more than 118 in Tanta and Alexandria. Islamic State (IS, formerly ISIS/ISIL) claimed responsibility for the attacks.
Dramatic images and video from #Egypt in wake of #church #attacks https://t.co/WGKNUVlw0y pic.twitter.com/uDXuuWh4PA

— RT (@RT_com) April 9, 2017
Coptic Christians make up roughly 10 percent of Egypt's population of 92 million.
The Reopen America Back to School Special is now live! Earn double Patriot Points on our hottest items!