Aaron Dykes
Infowars News
January 5, 2012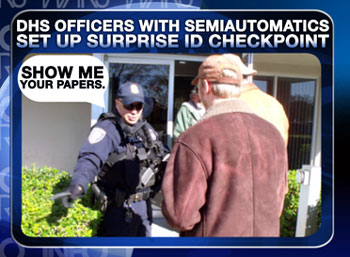 Tonight's Thursday, January 5, 2012 edition of the Infowars Nightly News, Alex Jones interviews Edward Haslam, author of Dr. Mary's Monkey, which sheds light on a fascinating angle of the JFK assassination that shows links between accused patsy Lee Harvey Oswald and covert cancer research conducted by the CIA in attempt to weaponize disease that was taking place behind the scenes in the New Orleans area. Tangled in the story are Oswald's reputed mistress, Judyth Vary Baker, alleged-co-conspirator David Ferrie, who first met Oswald in the Civil Air Patrol, and Dr. Mary Sherman, a physician at the Ochsner Clinic.
Co-host Rob Dew will cover news for the day, including calls from the former head of the Secret Service to establish a 'global e-mail fusion center' that would effectively be capable of tracking and tracing all private mail sent over the Internet– in the name, of course, of stopping terrorism.
Reports show that Homeland Security conducted an unannounced ID checkpoint at a Florida social security office, refusing to explain to the media or Florida officials the rationale behind the heavily-armed "drill." "With their blue and white SUVs circled around the Main Street office, at least one official was posted on the door with a semiautomatic rifle, randomly checking identifications. And other officers, some with K-9s, sifted through the building," reported the Daily Commercial.
In the wake of Mitt Romney's dramatic close finish in Iowa, Rob Dew will put together a number of reports on anomalies during the Iowa caucus voting process, with focus on Clinton County, where a 'computer glitch' reportedly delayed a vote count. Audio from the head of Clinton County Republican Women's Club gives us some important information on this issue. Put that into perspective with lax voter ID requirements, reports that lights went out during vote tallies, the reported secret vote counting locations, letters from our readers (that will be covered by Dew) and much more.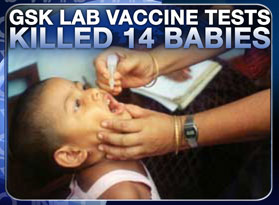 Other news focuses on various cases in the ever-escalating war on food & medicine, with FritoLay now facing a lawsuit alleging that it deceptively marketed genetically-modified snack foods as "all natural." Meanwhile, the British Medical Journal published a study that shows many drug manufacturers have been found to frequently leave out inconvenient data when publishing trial results. Meanwhile, GlaxoSmithKline was fined $400,000 pesos by an Argentine judge after 14 babies died during illegal lab vaccine trials conducted between 2007 and 2008. Finally, the EU is planning to add a VAT tax to food, putting even greater pressure on families dealing with the rising costs of paying for essentials.
The TSA continues to face not only opposition to its policies from travelers, but from credible critics as well. Dr. Edward Dauer, head of radiology at the Florida Medical Center, has come forward to warn that the controversial body scanners used at airport checkpoints can cause cancer, particularly affecting those over age 65, as well as women of all age who've been found with genetic predisposition to developing breast cancer.
INFOWARS NIGHTLY NEWS Airs weeknights at 7 PM Central. Support the broadcast by joining PrisonPlanet.tv or check out all that it has to offer in our 15-Day Free Trial.
The Save Infowars Super Sale is now live! Get up to 60% off our most popular products today!