David Martosko
Daily Caller
January 25, 2013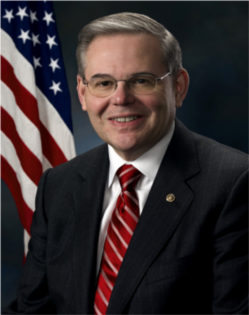 Documents published online for the first time Thursday indicate that the FBI opened an inquiry into New Jersey Democratic Sen. Bob Menendez on August 1, 2012, focusing on repeated trips he took to the Dominican Republic with longtime campaign contributor and Miami eye doctor Salomon Melgen. The DC reported in November that Menendez purchased the service of prostitutes in that Caribbean nation at a series of alcohol-fueled sex parties.
The documents, which The Daily Caller had obtained hours earlier from an anonymous source, also indicate that Carrie Levine, research director at Citizens for Responsibility and Ethics in Washington (CREW), was alerted on April 9, 2012 to Menendez's habit of paying for sex while outside the United States.
ABC News senior investigative producer Rhonda Schwartz was aware as early as May 2, 2012, the documents show, when Levine wrote a source in the Dominican Republic to say that she had "shared your allegations, but not your identities, with a respected, trusted journalist with whom we have worked on other stories."
The Reopen America Back to School Special is now live! Earn double Patriot Points on our hottest items!