Donna Anderson
Infowars.com
July 9, 2013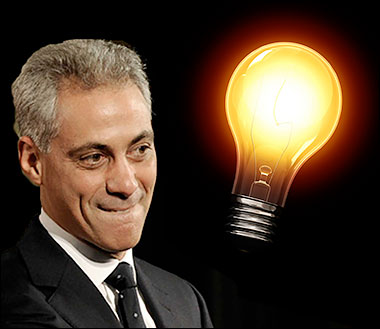 Thinking about selling your Chicago home? Better get your energy costs under control, first. Chicago is about to become the first city in the nation to include real-time energy costs on home listings so buyers can see exactly what they're getting.
Beginning Wednesday, when a homeowner lists his house for sale in the multiple listing service, operated by Midwest Rel Estate Data LLC, he'll be required to provide account numbers for his gas and electric suppliers. A computer program will then automatically pull monthly and annual energy cost information and include it in the MLS listing.
The information will only be available to Real Estate agents in the beginning and they'll legally be allowed to share the data with any and all potential home buyers.
"It's a great idea," said Russ Bergeron, Midwest Real Estate Data's chief executive officer. "It's factual data. You don't know if the seller is just blowing smoke when they tell you what their utility costs are. This is right from the source."
The Chicago Tribune quotes Bergeron, "Depending on demand, the additional information could be expanded to listings outside the city of Chicago and potentially made available directly to consumers as well."
Chicago Mayor Rahm Emanual calls it a "win-win" situation "that will create a better marketplace and opportunity in our neighborhoods."
Anne Evens, executive director of CNT Energy says including the energy usage and cost information in home listings "will help accelerate energy efficiency efforts in Chicago."
But for home owners who are trying to sell there homes, including this information in the MLS listings could be disastrous. Energy needs vary from home to home and family to family. One family may do 15 loads of laundry a week while the family next door only does 5. Another family may have special needs requiring medical equipment that jacks up the electric bill while the family next door is rarely even home to turn on a light.
Home sellers aren't required to include their homes in the multiple listing service, but inclusion greatly increases the sales potential. But, in an already tight housing market, having that energy usage information made public – for all the world to see – makes one more area where homeowners are going to have to compete for buyers. And since many homeowners are already underwater on their mortgages, who's going to have the money to upgrade systems to reduce energy consumption?