ENS-Newswire
February 4, 2013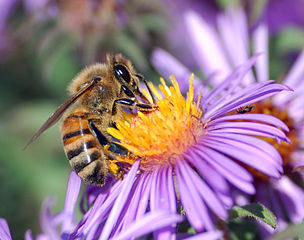 Three pesticides that harm bees will be banned from application to flowering crops in Europe as of July 1, under new proposals issued by the European Commission.
"This hugely significant EU proposal promises a first, important step on the road to turning around the decline on our bees," said Friends of the Earth UK, which has been campaigning for a ban on these pesticides.
The three chemicals – clothianidin, imidacloprid and thiamethoxam – known as neonicotinoids, are among the most widely used insecticides in the world. They would be banned for use on corn, oil seed rape, sunflowers and other crops across the European Union for at least two years.
Our 4th of July Super Sale has been extended! Get double Patriot Points and free shipping on the hottest items!