AP
May 3, 2014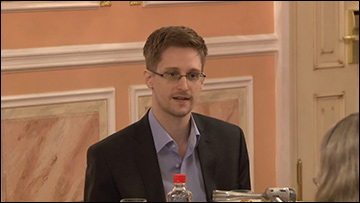 The US intelligence whistleblower Edward Snowden has warned that entire populations, rather than just individuals, now live under constant surveillance.
"It's no longer based on the traditional practice of targeted taps based on some individual suspicion of wrongdoing," he said. "It covers phone calls, emails, texts, search history, what you buy, who your friends are, where you go, who you love."
Snowden made his comments in a short video that was played before a debate on the proposition that surveillance today is a euphemism for mass surveillance, in Toronto, Canada. The former US National Security Agency contractor is living in Russia, having been granted temporary asylum there in June 2013.
Also, cleanse and boost in 2020 by supercharging your body with our all-new combo pack now available at 50% Off!