Jessica Roy
Beta Beat
February 6, 2013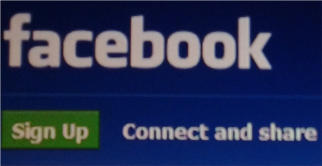 A company that everyone trusts wholeheartedly with the troves of personal data you've turned over is reportedly developing an app that will further engender great faith and confidence from the public.
Just kidding, it's Facebook. Facebook is doing another creepy thing because it is a day that ends in "y."
Bloomberg reports that a number of sources close to the company revealed that Facebook is planning to roll out a location-tracking app in mid-March. The app would use GPS data to help users find nearby friends–hold back the tears, Foursquare!–but really it would allow the company to serve more specific ads.
Our 4th of July Super Sale has been extended! Get double Patriot Points and free shipping on the hottest items!