DailyMail.co.uk
December 29, 2012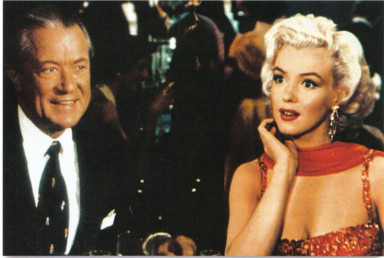 Image by Molkerei MEGGLE Wasserburg GmbH & Co.KG, via Wikimedia Commons
A classified file released by the FBI shows how the agency tracked Marilyn Monroe's suspected ties to communism in 1956.
The agency documented an anonymous phone call to the New York Daily News that year warning that playwright Arthur Miller was a communist and Monroe had 'drifted into the communist orbit' after her marriage to him earlier that year.
[…] The redacted document reveals that on July 11, 1956, the agency got a tip that an anonymous male caller phoned the Daily News to report that the actress's company, Marilyn Monroe Productions, was 'filled with communists' and that money from the company was being used to finance communist activities.
[…] However, the FBI claims it has lost its files on the actress and cannot release them.
Finding out precisely when the records were moved – as the FBI says has happened – required the filing of yet another, still-pending Freedom of Information Act request.