Kurt Nimmo
Infowars.com
July 3, 2013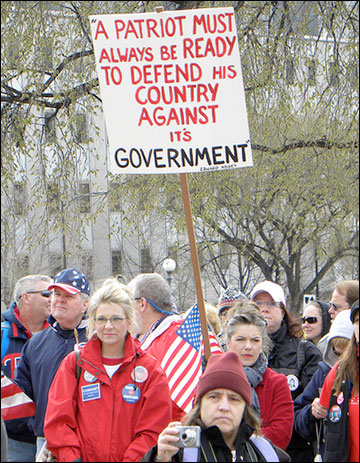 FBI and IRS investigators working on the tax agency's illegal targeting of Tea Party groups have not contacted any of the groups involved in a class-action lawsuit filed against the government.
"No one from the FBI or the IRS investigative team has contacted any of the 41 conservative groups we represent or any of our attorneys," Gene Kapp, a spokesman for the American Center for Law and Justice, told The Daily Caller on Tuesday.
The American Center for Law and Justice, a public interest law firm working on constitutional issues, is representing the groups involved in the lawsuit.
Allegations of government foot dragging in the case are not new.
"You've had a month now to investigate. This has been the biggest story in the country and you can't even tell me who the lead investigator is. You can't tell me the actions the inspector general took which are not typically how investigations are done. You can't tell me if that's appropriate or not. This is not speculation. This is what happened," Republican Rep. Jim Jordan of Ohio told FBI director Robert Mueller during a June 13 hearing on the scandal.
"The IRS and the federal government are not going to get away with this unlawful targeting of conservative groups," ACLJ chief counsel Jay Sekulow said in a statement issued in May. "The lawsuit sends a very powerful message to the IRS and the Obama Administration – including the White House: Americans are not going to be bullied and intimidated by our government."
The lawsuit (see PDF here) accuses the Obama administration of exploiting executive power and violating the First and Fifth amendments of the Constitution, the Administrative Act, and a flurry of IRS rules and regulations.
The lawsuit names Attorney General Eric Holder, Treasury Secretary Jack Lew, IRS division director Lois Lerner and several IRS officials.