Ben Protess
NY Times
October 24, 2012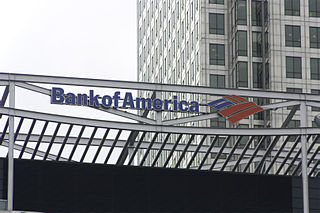 Photo By Senseiich (Own work), via Wikimedia Commons
Federal prosecutors in New York sued Bank of America on Wednesday, accusing it of carrying out a mortgage scheme that defrauded the government during the depths of the financial crisis.
In a civil complaint that seeks to collect $1 billion from the bank, the Justice Department took aim at a home loan program known as the "hustle," a venture that has become emblematic of the risk-fueled mortgage bubble. The complaint adds to a flurry of federal and private lawsuits facing Bank of America's beleaguered mortgage business.
Bank of America inherited the "hustle" home loan program with its purchase of Countrywide Financial in 2008. Prosecutors say the effort, kept alive by Bank of America through 2009, was intended to churn out mortgages at a rapid pace without proper checks on wrongdoing. The bank then sold the "defective" loans without warning to Fannie Mae and Freddie Mac, the government-controlled housing giants, which were stuck with heavy losses and a glut of foreclosed properties.