Infowars.com
July 15, 2013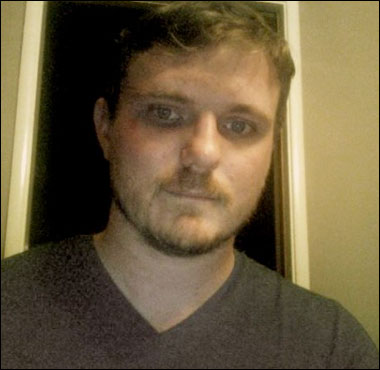 Christian Hartsock, who describes himself as a conservative journalist and filmmaker, told the Daily Caller earlier today he was assaulted by a crowd protesting the Zimmerman verdict in downtown Oakland Sunday night.
"I have interviews and I have footage of [Trayvon protestors] chanting 'no justice, no peace – fuck you pigs in your sleep,'" Hartsock told The Daily Caller. "One of them was an elementary schooler chanting with his mom."
After Hartsock arrived and began filming the demonstration, he was told by two men to leave. After he refused, the men turned on him.
"After retreating to a corner to catch B-roll, two young men approached me and interrogated me as to what I was doing there," Hartsock told the Daily Caller. "I advised them I was just there to see what was going on. They told me to get out. I asked why, which only afforded more threats. I declined their request to leave, they continued marching."
"The two young men came back up to me and told me to leave. I told them 'no' and asked them what their issue was. Then other ralliers, noticing the two young men's belligerence toward me, assumed I must have been up to something, so they began to approach me too and ask me what my problem was. I explained that I didn't have a problem and didn't know why I was being suddenly questioned. Within seconds there was an entire circle around me, threats being leveled from every direction."
After a man demanded Hartsock erase his video, a thug came up from behind and hit him three times in the face. "Then I began getting clocked by others in my left temple and jaw by other assailants and was mowed to the ground by about half a dozen of them."
"For a couple minutes I was pinned down to the ground — one gentleman on top of me slugging me across the face repeatedly as an indeterminable number of others kicked me in the side of the head, and tried to get my phone out of my hand… The harder my grip tightened, the harder their punches to my face became," he told the Daily Caller.
"I fought them off somehow – it was kind of miraculous," Hartsock said.
Hartsock said ABC News was covering the protest but failed to record the assault. "ABC news van less than 20 feet away, got NONE of it. Yeah, this is why we have to do you guys' jobs for you and get paid in blood," wrote Hartsock on Facebook. "My face is swollen and I have a huge black eye."
ABC News decided to record the journalist talking to a police officer after he asked them why they had not recorded the assault. Hartsock's segment appears near the end of the video below.
The incident is reminiscent of a beating in 2012. Matthew Owens was seriously injured in Mobile, Alabama, after "about 20 African American adults beat Owens — who is white — into a bloody pulp with brass knuckles, pipes and even paint cans," according to the Huffington Post. "Now that's justice for Trayvon," said one of the assailants.
Also in 2012, the Toledo Blade reported that a 78 year old man was attacked by a gang of thugs. "While Mr. Watts was down the boys kicked him, over and over, shouting, '[Get] that white [man]. This is for Trayvon … Trayvon lives, white [man]. Kill that white [man],' according to a police report," the newspaper reported.