News.Sky.com
February 8, 2013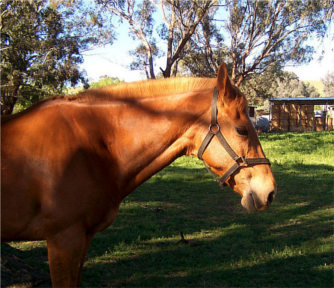 (photo by Eleassar, via Wikimedia Commons)
Tests on Findus beef lasagne have revealed that some of the ready meals were made entirely from horsemeat.
Findus analysed 18 of its beef lasagne products and found 11 meals contained between 60% and 100% horsemeat, the Food Standards Agency (FSA) said.
There is no evidence to suggest the horsemeat found in the Findus beef lasagne is a food safety risk, the FSA said.
However, the agency has ordered urgent tests on the lasagne for the veterinary drug phenylbutazone. Meat from animals treated with "bute" is not allowed to enter the food chain in Britain as it may pose a risk to human health.
Eliminate unwanted invaders from your body with Living Defense Plus now at 60% off!