CBS Las Vegas
April 2, 2014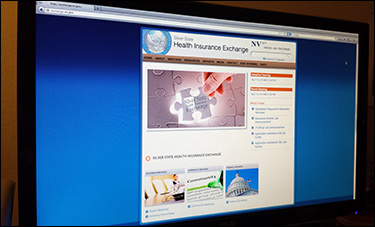 Just days after the deadline to enroll for insurance coverage through Nevada Health Link, the first class-action lawsuit has been filed on behalf of residents who say they signed up and paid their premiums – but were never given coverage.
Law firm Callister & Associates filed the lawsuit on behalf of Larry Basich, who signed up for state health insurance and paid premiums as far back as November, but then was not covered following a Jan. 3 triple bypass procedure that saw his $400,000 in medical expenses passed between the wrong insurance companies, the Las Vegas Review-Journal reports.
The lawsuit filed in U.S. District Court of Nevada on Tuesday alleges gross negligence and failure to do due diligence against the state of Nevada, the Silver State Health Insurance Exchange (which runs Nevada Health Link), and the company that won the contract to build the exchange, Xerox.