Betsy Rothstein
Daily Caller
May 1, 2014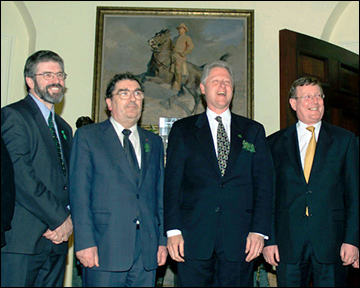 Remember that Irish Republican leader Gerry Adams, head of the Sinn Fein political party who once stayed at the Clinton White House? Yeah, him. He's being held on murder charges.
A report by Yahoo! News says that Adams turned himself in to the Antrim police station and was promptly arrested.
The crime in question is the murder of Jean McConville in 1972, described as "a 37 -year-old mother of 10."
Adams has previously denied being connected to her murder in any way, although in 1999 the IRA admitted involvement. The Sinn Fein is a former political wing of the IRA.