Aaron Dykes
Infowars.com
November 6, 2012
RELATED: Oops: NBC Accidentally Publishes Election Results Showing Obama Win
Screenshots poured in from several listeners of elections results posted at FoxNews.com, apparently by mistake, with millions more votes than any source has yet reported, all hours before any polls closed.
Instead of the hundreds of thousands of votes registered at the time of publishing (6:20 pm Central) at Fox, CNN, NBC and others, this glitch post at Fox News showed some 42 million votes for Obama and 32 million votes for Romney, under the "It's a Wrap: Campaigning Done, Romney, Obama Await the Verdict," again long before polls closed. The unconfirmed numbers showed Obama well ahead in the erroneous popular vote count.
Was it an honest mistake, or a sign of larger shenanigans?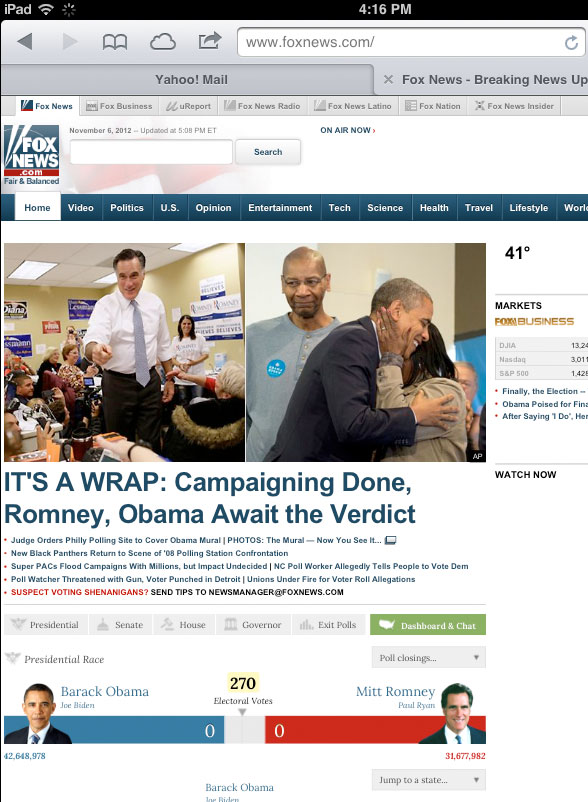 The Emergency Election Sale is now live! Get 30% to 60% off our most popular products today!