Dana Blanton
Fox News
March 6, 2014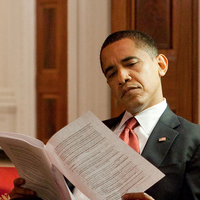 President Obama's job approval rating hits a record low this week, as a majority of Americans say his administration has mostly failed at growing the economy, creating jobs, improving health care and the country's image.
That's according to a Fox News poll released Wednesday.
For the first time in a Fox News poll, fewer than four voters in ten — 38 percent — approve of President Obama's job performance. Fifty-four percent disapprove. Before now Obama's worst job rating was 40-55 percent in November 2013. Last month 42 percent approved and 53 percent disapproved (February 2014).
Infowars' most powerful product is back in stock! Get DNA Force Plus up to 50% off now!