Sky News
March 11, 2013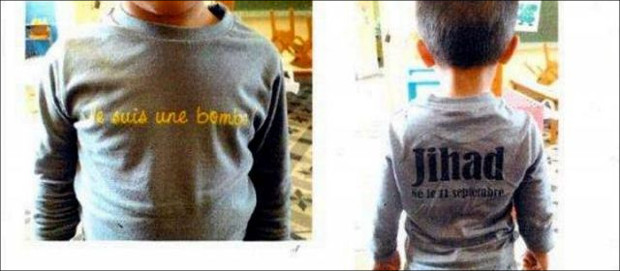 A woman and her brother have appeared in a French court after a three-year-old child named Jihad was sent to school wearing a T-shirt with the words "I am a bomb" printed on it.
The principal and teachers at the school in Sorgues, southern France, notified authorities after Boucha Bagour sent her son to classes dressed in the shirt.
Le Parisien reported that the words "I am a bomb" were inscribed on the front, and the words "Jihad, born September 11" on the back.