France24.com
December 5, 2012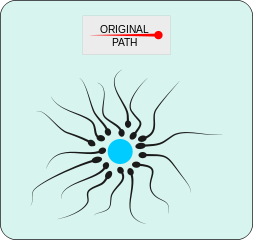 Image by Nevit Dilmen (Own work), via Wikimedia Commons
French men are not as fertile as they used to be, according to a new study. And not only are they producing less semen, but the sperm is of a lower quality at that.
Researchers found that the sperm count in French men fell by nearly a third between 1989 and 2005, at a rate of about 1.9 percent a year. The study, published in the Oxford journal Human Reproduction, tested semen samples from more than 26,000 men from across the country.
"To our knowledge, this is the first study concluding a severe and general decrease in sperm concentration and morphology at the scale of a whole country over a substantial period," wrote one of the report's authors, epidemiologist Dr Joelle Le Moal.