Daily Mail
February 16, 2010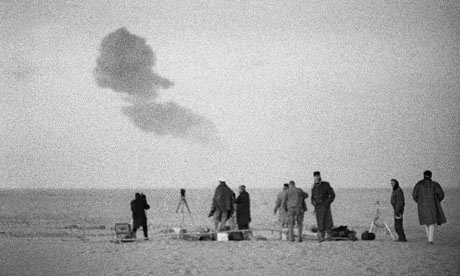 France deliberately exposed its soldiers to nuclear explosions in Algeria in the 1960s to study the effect of radiation on humans, it has been reported.
[efoods]The French government promised last year to compensate victims of nuclear testing in Algeria, carried out between 1960 and 1966, after recognising the link between the explosions and veterans' illnesses such as cancer.
It has said the tests were conducted as safely as possible, but a French newspaper quoting an official defence report from the period says that the army deliberately sent its soldiers on risky manoeuvres on April 25, 1961.
One of the aims was 'to study the physical and psychological effect of atomic weapons on human, in order to obtain necessary elements for the physical preparation and training of morale of the modern combatant', Le Parisien quoted the report as saying.