Infowars Nightly News
PrisonPlanet.tv
January 13, 2012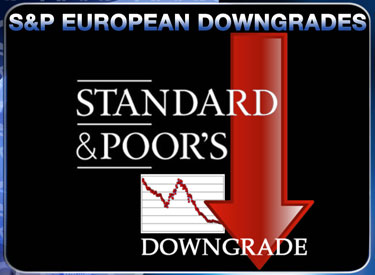 Tonight's Friday, January 13, 2012 edition of the Infowars Nightly News features an interview with Peter Schiff, investor and economic advisor to Ron Paul. Schiff gives his forecast for 2012, with an eye on crashing economies and the fresh credit downgrades for nine EU countries, new theaters of war and the impact of Ron Paul's presidential campaign.
The Ron Paul campaign continues to gain steam, increasingly emerging as an undeniable contender for the GOP nomination. In South Carolina, considered too socially conservative for Paul to contest, he is rising in polls, now surging past Rick Santorum into the top tier and approaching Romney and Gingrich with the primary just around the corner.
On the economic front, France and eight other EU nations were hit with an S&P downgrade today, and others are expected to follow, according to reports. Meanwhile, 'loan sharking' firms are targeting students with an "alternative" to traditional student loans, under terms that offer an outrageous 4000% interest rate. Factory workers in China are again threatening mass suicide over inadequate pay and a failure to honor severance terms for workers who've refused to meet the harsh demands at an XBox 360 production facility that has already seen many suicides from its workers.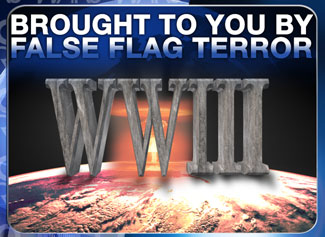 All signs continue to point towards a disastrous war with Iran.
A former Israeli official has warned that a "Pearl Harbor" style attack may be used to create a pretext for war with Iran, while Russian prime minister Vladimir Putin has issued statements that he is 'confident' that Israel will push the United States into that looming conflict.
Yet, outrage in the media is not aimed at another contrived build-up to unnecessary and costly war, but over Marines who filmed themselves desecrating three Afghan corpses. While the event is surely shameful, and violates the rules of war and common decency, it is notable that Secretary of State Hillary Clinton and Secretary of Defense Leon Panetta have rushed to condemn the 'inhuman' act, while remaining silence on the larger evil going on around them– namely, those pushing America into another war that will, no doubt, result in the deaths of millions more.
—-
The INFOWARS NIGHTLY NEWS airs weekdays at 7 PM Central for PrisonPlanet.tv subscribers. Consider supporting our broadcast outreach effort by joining PrisonPlanet.tv, taking a tour, or signing-up for a 15-Day free trial to see all that it has to offer for yourself– from the Nightly News, to Alex's live 3 hour radio/TV broadcast, dozens of documentaries and hundreds of special reports and more.
The Save Infowars Super Sale is now live! Get up to 60% off our most popular products today!