Infowars
January 28, 2012
A listener and artist sent us this image, which aptly depicts the nature of gangster government– who've otherwise been outed as a pack of criminals and serial liars. As for what we think of the illustration, it's great. For more of the artist's work, click here.
For more on this mentality, see the crucial video below.
Click here to see full-sized image: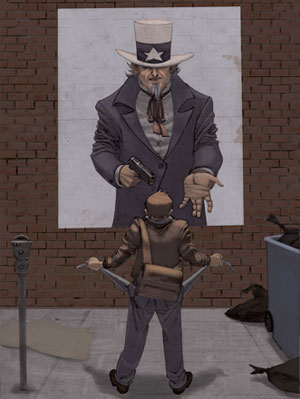 TSA: THE GREATEST LIARS ON EARTH

The Emergency Election Sale is now live! Get 30% to 60% off our most popular products today!