Mark Prigg
DailyMail.co.uk
January 31, 2014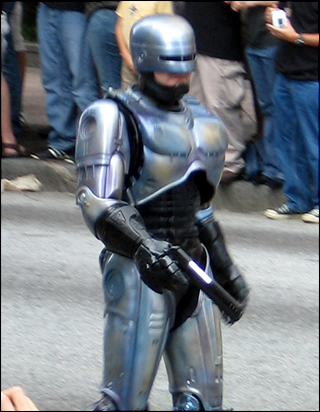 Technology has the potential to augment, improve and even replace every aspect of our body, from our vital organs to our legs.
A new remake of the movie RoboCop (out February 12) shows us a future where technology and humans become one – but experts say the age of the cyborg is already upon us.
With everything from smart contact lenses that could improve our vision to exoskeletons that give us superhuman strength, cyborgs are set to become a big part of our future.
The Reopen America Back to School Special is now live! Earn double Patriot Points on our hottest items!