Infowars.com
October 29, 2013
In hopes to engage a younger audience, the Republican National Committee is unleashing a slew of comedic videos worsening the stinging sensation left by the Obamacare rollout's monumental failure.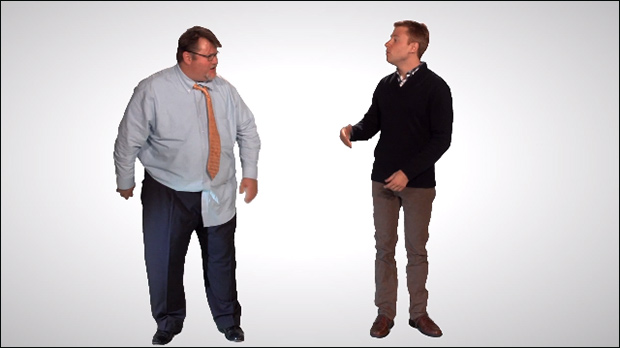 "The rollout for ObamaCare has been an unmitigated disaster," the obamacosts.GOP.com website states. "The RNC has released a new web series depicting the enormous gap between the government and the private sector when it comes to customer service, ease of use and quality of care."
The ads are reportedly set to play during Tuesday's "The Daily Show with Jon Stewart" in the Washington D.C. market, and take stabs at everything from the unpopular individual mandate penalty, to the faulty phone system and website, to the fact that no one has been held accountable for HealthCare.gov's catastrophic mess.
Fashioned off the familiar Mac vs PC commercials, one man portrays the "private sector" and is able to accomplish simple tasks with ease, while a portlier man embodies the role of "Obamacare" and all its mind-numbing problems.
Below are the four videos, each depicting why the federal government should have just left well enough alone.
I'm ObamaCare – You Owe Me

I'm ObamaCare – Down

I'm ObamaCare – Glitches

I'm ObamaCare – Fired

H/T: The Blaze