Sky News
November 29, 2012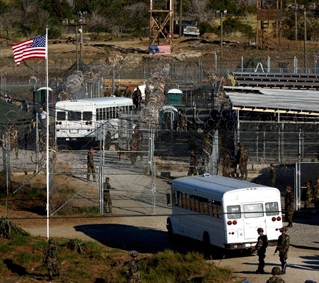 The Guantanamo Bay detention centre could be closed and the 166 inmates could be sent to prisons in the US, according to a new government report.
"This report demonstrates that if the political will exists, we could finally close Guantanamo without imperilling our national security," said Democratic Senator Dianne Feinstein, the Senate Intelligence Committee chairwoman who released the recommendations.
The Government Accountability Office study shows that US prisons already hold 373 prisoners convicted of terrorism in 98 facilities across the country.
The Emergency Election Sale is now live! Get 30% to 60% off our most popular products today!