Kurt Nimmo
Infowars.com
April 13, 2013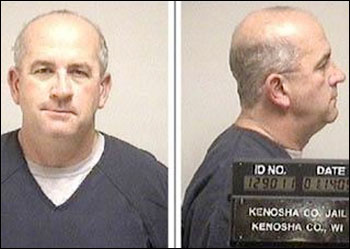 A new website is calling for Bloomberg's Second Amendment hating gang to be shut down by the Justice Department under racketeering laws.
"Gun Owners Against Illegal Mayors represents Americans united to fight the Bloomberg Gang, a band of organized criminal politicians. Originating in New York City, the Gang has recruited criminal mayors across the United States," the site explains.
A large number of gang members stand accused of and have been convicted of serious crimes. Former members of Mayors Against Illegal Guns were charged with felony corruption, assault of a police officer, and child sex crimes.
"Mayor Bloomberg should be more interested in the conduct of MAIG members than trying to pry into the personal lives of gun owners or soda drinkers," the executive vice president of the Second Amendment Foundation, Alan Gottlieb, said in a statement. "If anybody needs a background check, it would be a MAIG member."
"Some of the Gang's members have been convicted of assaulting officers and constituents, corruption, extortion, theft, obstruction of justice, bribery, perjury, tax evasion, child porn, battery, and child molestation," the Gun Owners Against Illegal Mayors website adds. "They have attacked constituents and police officers, destroyed houses with sledge hammers, and even stolen gift cards donated for the poor. No crime is beneath them and no enormity beyond them."
Here is the full list of convicted criminals pledging to outlaw the Second Amendment:
Baltimore, MD – Mayor Sheila Dixon
Hartford, CT – Mayor Eddie Perez
Racine, WI – Mayor Gary Becker
East Haven, CT – Mayor April Capone Almon
Detroit, MI – Mayor Kwame Kilpatrick
Guttenberg, NJ – Mayor Delle Donna
Jackson, MS – Mayor Frank Melton
Passaic, NJ – Mayor Samuel Rivera
Austin, TX – Mayor Will Wynn
Jersey City, NJ – Mayor Jerremiah Healy
Birmingham, AL – Mayor Larry Langford
Inglewood, CA – Mayor Roosevelt F. Dorn
White Plains, NY – Mayor Adam Bradley
Port St. Lucie, FL – Mayor Patricia Christensen
Of course, these crimes are relatively minor compared to a larger and far more serious crime – conspiracy to subvert and undermine the Second Amendment right of millions of Americans, many who will be reduced to felons overnight if the gang persuades Congress to enact legislation currently in the Senate.
Our Christmas in July sale is now live! Get double Patriot Points and free shipping on our hottest products!