David Ingram
Reuters
January 3, 2013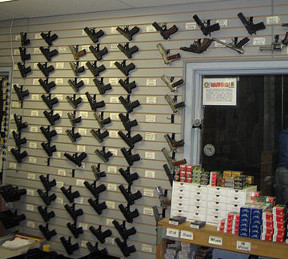 Photo by Luis Tamayo (Flickr), via Wikimedia Commons
The number of FBI background checks required for Americans buying guns set a record in December, indicating that more people may purchase one after the Connecticut school massacre stirred interest in self-defense and prompted renewed talk of limits on firearms, according to FBI data.
The FBI said it recorded 2.78 million background checks during the month, surpassing the mark set in November of 2.01 million checks – about a 39 percent rise.
The latest monthly figure was up 49 percent over December 2011, when the FBI performed a then-record 1.86 million checks.
The Reopen America Back to School Special is now live! Earn double Patriot Points on our hottest items!