Fiona Macrae
Daily Mail
February 20, 2013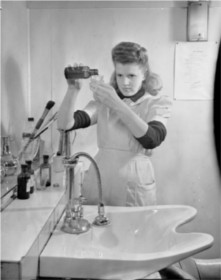 Hair dyes used by millions of women contain chemicals linked to cancer, British scientists have warned.
They say that both home hair colouring kits and the dyes used at expensive salons pose a potential risk to health.
Writing in a respected scientific journal, they say chemicals in permanent hair dyes can react with tobacco smoke and other pollutants in the air to form one of the most powerful cancer-causing compounds known to man.
With more than a third of women and one in ten men regularly colouring their hair, the researchers say it is 'imperative' that the risk to health is quantified.
Be sure to get your improved boost of zinc and pregnenolone today with The Real Red Pill Plus now at 60% off!