Q13Fox.com
August 14, 2013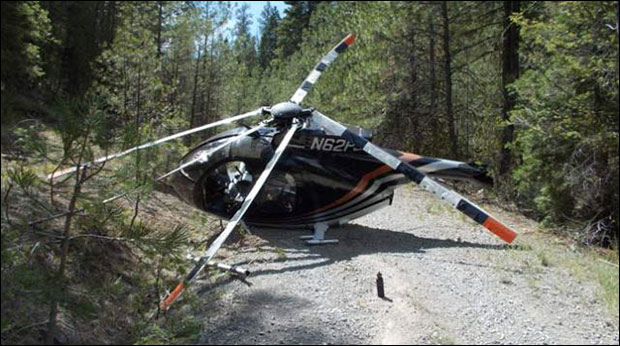 A helicopter crew looking for illegal marijuana gardens crashed on a Forest Service road in eastern Oregon on Monday afternoon.
The U.S. Department of Justice leased the helicopter for marijuana eradication efforts in northern Harney County. Large outdoor marijuana growing operations are often found in rural Oregon; in fact, a smoke jumper fighting a wildfire found a pot garden belonging to Mexican drug traffickers earlier this year.
On Monday around 1:30 p.m., the helicopter was 400 feet off the ground when the engine failed, causing the pilot to auto rotate down to a narrow road near Calamity Butte.