Jason Millman
Politico
October 20, 2013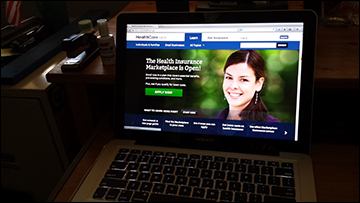 The Obama administration has called on "the best and brightest" tech experts from government and the private sector in effort to repair the troubled Obamacare signup website, HHS says in a 600-word Sunday blog post.
The Health and Human Services statement, the first administration update in more than a week, says code has been updated several times on the HealthCare.gov website to address the flaws and delays. HHS says it is installing monitors to catch parts of the website that are the most troublesome for consumers.
"We're kind of thinking of this as a tech 'surge,'" a CMS official told POLITICO.