CBS Chicago
December 20, 2013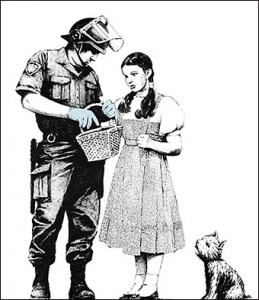 Students entering west suburban Elmwood Park High School were subject to search by police Thursday, after a bomb threat was discovered for that day.
No bomb was discovered, but the day's lessons, which consisted of final exams, were delayed by about an hour while every student was patted down and backpacks, purses and other kinds of bags were searched. Handheld metal detectors were used on students as well before they were allowed to go to class.
River Grove Police Chief Rodger Loni said high school administrators notified them on Dec. 17 after a threatening note was found after school that day in the second floor girl's bathroom.