Cavan Sieczkowski
Huffington Post
February 27, 2013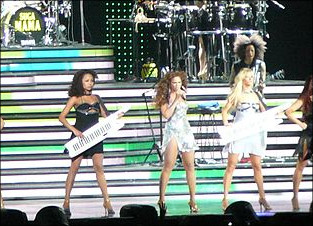 Guns for Beyonce tickets? If one hip-hop mogul has his way, it could be true.
The New York Daily News reports that Michael "Blue" Williams, president of Family Tree Entertainment and manager to acts like Cee-Lo Green and Outkast, has plans to offer goods like Beyonce concert tickets to New Yorkers willing to hand in their firearms. Williams is hoping to raise $100,000 for his "Guns for Greatness" program and get the support of the New York Police Department.
"The Beyonce show is coming to Brooklyn; the Jay-Z show is coming to Yankee Stadium," the 43-year-old Bronx native told the Daily News on Monday. "Our goal is to reach out to individuals who are in my industry, in my world and who I have an association with and get their support. I think we should all work together to help get guns off the streets."
The next evolution of activated nascent iodine, Survival Shield X-3, is back in stock at 50% off with double Patriot Points and free shipping!