Infowars.com
February 10, 2013
A 95-year-old German woman is revealing she was one of a group of women who would taste Hitler's food prior to his own consumption, ensuring it had not been poisoned.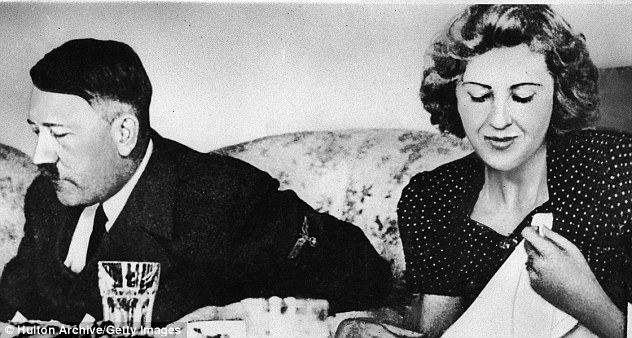 According to Margaret Woelk, 95, she was part of a group of 15 food tasters that would test Hitler's vegetarian entrees, reportedly the "most delicious fresh things, from asparagus to peppers and peas, served with rice and salads," while the rest of the country underwent food rationing.
Ms. Woelke states, " It was all arranged on one plate, just as it was served to him. There was no meat and I do not remember any fish."
Regarding her fear of eating the possibly-tainted food, Woelke said, "'Of course I was afraid, we were forced to…we had no choice. Between 11 and 12 o'clock, we had to taste the food, and only after all 15 of us had tried it was it was driven to the headquarters by the SS."
The Daily Mail recounts Woelke's harrowing tale of escape following an unsuccessful assassination attempt on the Nazi Party leader. She believes the other tasters were killed by the advancing Russian army.
My life as Hitler's food taster – http://www.thetimes.co.uk/tto/news/world/europe/article3683153.ece
Hitler's Food Taster Margot Woelk Says She Was Afraid of Food Poisoning – http://www.enstarz.com/articles/12963/20130209/hitlers-food-taster-margot-woelk-afraid-poisoning.htm
Hitler's food taster Margot Woelk talks about his vegetarian diet – http://www.digitaljournal.com/article/343180
The next evolution of activated nascent iodine, Survival Shield X-3, is back in stock at 50% off with double Patriot Points and free shipping!