Siobhan Hughes and Jared A. Favole
Wall Street Journal
March 7, 2013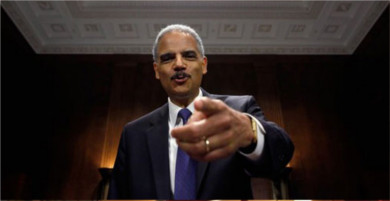 Attorney General Eric Holder sent a letter Thursday to Sen. Rand Paul to clarify the Obama administration's view on the use of lethal force on American soil, an issue that provoked the Kentucky Republican to wage a nearly 13-hour filibuster against the president's nominee to lead the Central Intelligence Agency.
Mr. Holder's letter was described by White House Press Secretary Jay Carney: "Does the president have the authority to use a weaponized drone to kill an American not engaged in combat on American soil? The answer is no," Mr. Carney said, reading an excerpt during a news briefing.
The letter by Mr. Holder could clear the way for a vote on President Barack Obama's choice for CIA director, John Brennan. It is a more unequivocal statement of a view Mr. Holder advanced under questioning Wednesday at a Senate Judiciary Committee hearing.
By the way, people who know what's coming are taking advantage of our healthy & delicious storable food!