Amanda Kooser
CNET
May 1, 2014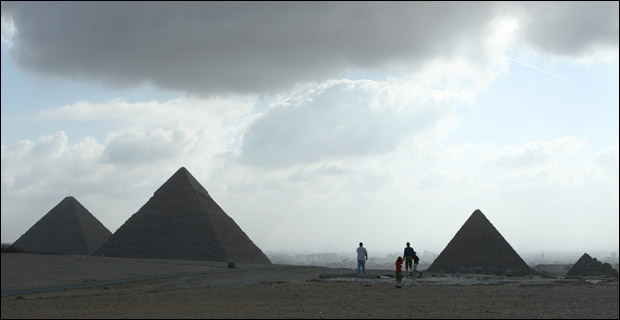 Throughout history, people have looked upon the ancient pyramids of Egypt and scratched their heads, wondering how all those giants blocks of stone were moved across the desert and stacked up high. Physicists from the University of Amsterdam and the Foundation for Fundamental Research on Matter believe they have an answer as to how those stones were moved.
The first part of the equation is that stones and statues were placed on sledges and pulled across the sand. If you've ever walked on a beach barefoot, you know it's slowgoing when you're in dry sand, but much easier when you're walking on wet sand. The physicists say the correct amount of dampness in the sand halves the amount of pulling force required to move a sledge with a honking huge stone on it.
To test the idea, the scientists created a lab model of how it would work, using a small version of a sledge pulled across a tray of sand. They measured the amount of pulling force needed to move the sledge as well as the stiffness of the sand.