Melissa Melton
Infowars.com
February 13, 2013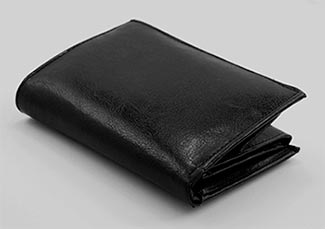 Just like the suspected 9/11 terrorist's explosion-proof passport that was found magically intact amid the ground zero rubble, the mainstream media is now reporting that suspected cop killer Christopher Dorner's wallet and identification card were found beside charred remains in the burned out Big Bear cabin where police cornered him yesterday.
Citing the Associated Press, USA Today reports:
"A wallet with a California driver's license bearing the name Christopher Dorner also was found, the Associated Press reported, citing a law enforcement official who was briefed on the investigation but declined to be named because of the ongoing probe."
The Guardian actually began an article titled "Christopher Dorner's wallet found inside burned cabin, reports say" with:
"Investigators have reportedly found Christopher Dorner's wallet beside charred human remains at the forest cabin where he made a last stand, giving California police some peace of mind as they prepared to bury their dead."
The Washington Times notes a wallet and other personal items were found in the cabin which burned down after an intense, hours-long fire:
"One official with knowledge of the police investigation who spoke on condition of anonymity said investigators found a California driver's license with the name Christopher Dorner on it, along with a wallet and various personal items, inside the cabin, according to The Associated Press."
Questions regarding what type of flame-retardant material Dorner's wallet must have been made of to withstand a fire that charred at least one person and consumed a whole cabin will be set aside for now for another blaring question:
How many wallets with ID cards in them did Dorner own exactly?
Multiple mainstream outlets have previously reported that Dorner's wallet and identification had already been found near the U.S.-Mexico border.
On February 11, the LA Times reported:
"After authorities interviewed the boat captain early Thursday, they found Dorner's wallet and identification cards 'at the San Ysidro Point of Entry' near the U.S.-Mexico border."
Fox News parroted the LA Times on that. According to this NBC article from yesterday, the wallet's discovery was part of a criminal complaint in regard to allegations that Dorner tried to steal a boat and escape:
"The possibility that Dorner might have fled to Mexico arose in a criminal complaint filed in Feb. 7 in California's Central District Court. Early that morning, a San Diego boat captain said, Dorner had tried to steal his boat to flee south across the border, according to the complaint. Dorner's wallet and identification cards were found near the border with Mexico, according to the complaint."
"An investigator working the case said that a wallet and identification cards belonging to Dorner were recovered last week at the San Ysidro Port of Entry, according to a federal complaint filed Thursday in Santa Ana."
As if that wasn't strange enough, the same UT San Diego report goes on to mention that before Dorner's wallet and ID cards being found at the U.S.-Mexico border, an earlier report from authorities claimed his wallet and ID had already been found in the middle of a San Diego street:
"That contradicts with what authorities said on Thursday, when it was reported that a shuttle bus driver turned over Dorner's wallet, LAPD police badge and photo ID to San Diego police after a passer-by found them near Lindbergh Field. San Diego Police Chief Bill Lansdowne said Tuesday that the items were found in the middle of Pacific Highway and Laurel Street."
So again: how many wallets, complete with ID cards, did Dorner own? How often do people own multiple wallet sets complete with duplicate ID cards?
Not to disrespect the fallen, but in his manifesto, Dorner vowed he would use all of his police and military training to "bring unconventional and asymmetrical warfare" to the LAPD. The ex-LAPD cop was reportedly able to kill three people including a police officer and evade a wide scale law enforcement manhunt for days. Through all the strategy and planning his infamous acts entailed, for whatever reason Dorner decided it would be wise to go on an elaborate shooting spree but take up valuable space that could have been used to carry more guns and ammo with…multiple wallets and ID cards?
Our 4th of July Super Sale has been extended! Get double Patriot Points and free shipping on the hottest items!