A Syrian refugee columnist for the Huffington Post has said that women are mostly to blame for the New Year's Eve sex attacks across Germany last year. Aras Bacho, 18, tweeted that women should not be out alone at night.
In a perhaps revealing statement about the attitudes of Syrian refugee men, Bacho — who writes frequently for the Huffington Post's German website — said: "Most of the time the women are to blame. To be alone at night. On the other hand, the refugees should behave".
He tagged the tweet "Silvester" or "New Year's" in German.
His tweet, on his verified account, has been live for over 5 days at the time of publication, and the Huffington Post shows no signs of relieving him of his duties as a columnist, with his latest column being filed 5 days after the offending tweet.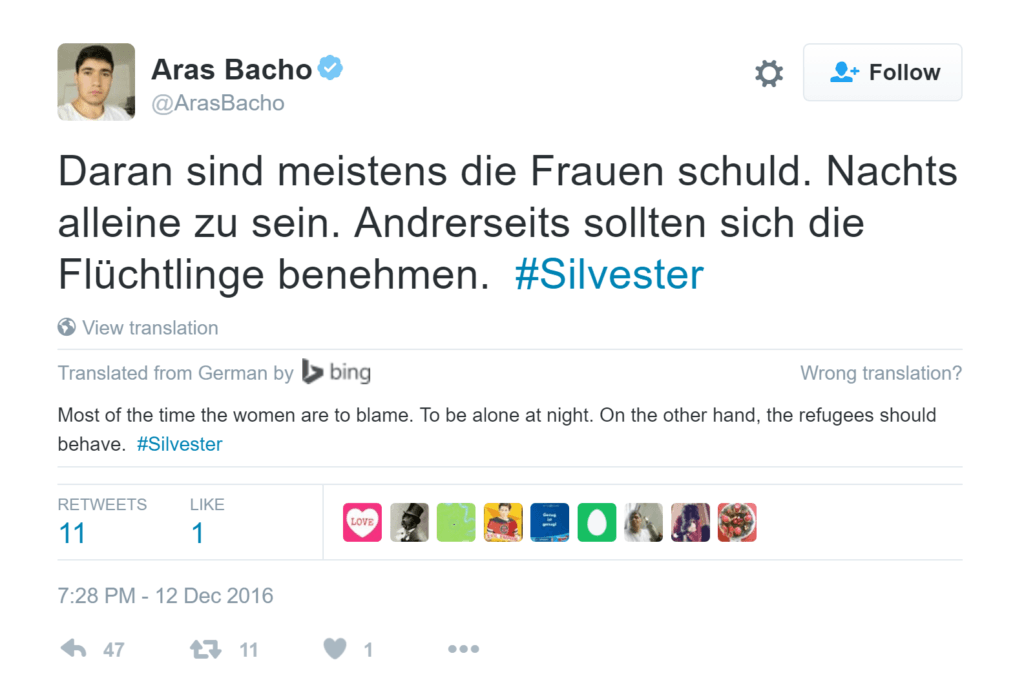 Be sure to get your improved boost of zinc and pregnenolone today with The Real Red Pill Plus now at 60% off!