Nick Hopkins
The Guardian
February 13, 2013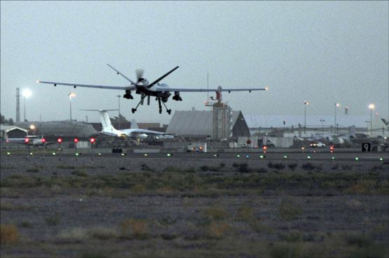 Almost 450 drones operated by the British military have crashed, broken down or been lost in action during operations in Afghanistan and Iraq over the last five years, figures reveal.
The Ministry of Defence has disclosed for the first time the five Unmanned Aerial Vehicle (UAV) systems used in the conflicts and the number that have perished due to pilot error, technical faults or the undesirability of retrieving them from hostile areas.
The figures highlight the military's increasing reliance on technologies that are regarded as a way of minimising risks to frontline troops. Officials say the UAVs have operated for thousands of hours on sensitive operations.
The next evolution of activated nascent iodine, Survival Shield X-3, is back in stock at 50% off with double Patriot Points and free shipping!