C.C. Weiss
GizMag
April 26, 2013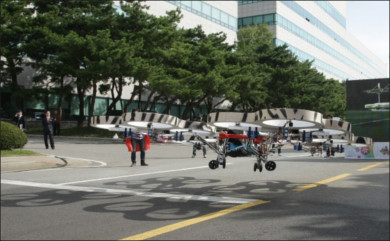 Hyundai has been running the IDEA festival, an internal contest to challenge designers and engineers to come up with futuristic transportation solutions, for three years. In preparing for IDEA 2013, Hyundai provides a look at some of the best concepts conceived during IDEA 2012 – everything from flying cars, to egg-shaped transporters, to spare tires that transform into bikes.
For the contest, Hyundai engineers submit their ideas, which are evaluated based on creativity, technology, fun and relevance to the contest theme. Those that make it through the first round put together more formal presentations, then finalists are selected and prototypes built and demonstrated.
This year's contest challenges participants to create designs around the future of customers' needs. Submissions are getting underway this month and the finalists will showcase their products in September.
Don't forget, boosting your immune system during a crisis is just as important as storable food! Don't wait until it's all gone!