More black-on-white violence largely ignored by the mainstream media
UPDATE: After being in a coma since the attack, Jeffrey Babbitt died tonight from his injuries.
Infowars.com
September 9, 2013
Another unprovoked black-on-white attack in the wake of the George Zimmerman trial has received little national media attention even though it is being investigated as a hate crime.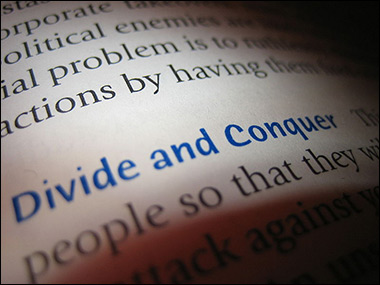 In New York City last Wednesday, LeShawn Marten, 31, reportedly beat retired train conductor Jeffrey Babbitt, 62, while shouting "I hate white people" and "the next white person who walks by I'm going to [expletive]."
Marten cracked Babbitt's skull and left him "brain dead," according to the Washington Times.
"His fist went in and the man's head bobbed and he hit the ground and you could hear his skull hitting the ground," one witness said to CBS New York.
"The prognosis is not good and it does appear that the victim will likely die," Assistant District Attorney John Temple told The New York Daily News.
New York City Police Commissioner Raymond Kelly said that because of the language used by Marten, his department is investigating the completely random attack as a hate crime.
So far, only a handful of news outlets besides the Washington Times have covered this story, which may very well be the most obvious example of racially-motivated violence this year.
CNN finally picked up the story today in a very short article which did not include additional details on the attack as reported by both CBS New York and the Washington Times.
For example, the CNN article only says that Marten made "statements similar to 'I'm going to punch the first white man I see.'"
Fox News also covered the attack in a short article on Sept. 7.
The Wall Street Journal also published an article on the same day, which like CNN and Fox News did not go as in-depth as CBS New York and the Washington Times.
The media pundits who constantly appeared as outspoken advocates against racially-charged crimes during the George Zimmerman trial are now strangely silent on this wave of black-on-white attacks occurring since Zimmerman's acquittal in July.
Last month, Australian baseball player Chris Lane was shot in the back while jogging in Oklahoma by three juveniles as a part of a gang initiation.
As reported by Paul Joseph Watson, one of the suspects had reportedly tweeted racist messages from his Twitter account prior to the shooting such as "90% of white ppl are nasty. #HATE THEM" and "Ayeee I knocced out 5 woods [white people] since Zimmerman court."
In response, Jesse Jackson merely said that the murder should be "frowned upon."
Also in August, World War II veteran Delbert Belton, 88, was beaten to death by two African-American teens outside of a pool hall in Spokane, Washington.
Lieutenant Mark Griffiths, a Spokane police detective, called the attack "random."
"He was in the parking lot, it appears he was assaulted in the parking lot and there was no indication that he would have known these people prior to the assault," he said.
Belton's murder surprisingly did not receive much media attention, with mostly only local news affiliates keeping the story alive.
Receiving even less attention was the apparent "Trayvon-revenge" killing of David Santucci in Memphis, Tenn. by three African-Americans.
Police claimed that the murder was motivated by robbery even though the killers did not take Santucci's wallet and cell phone.
The attack on Babbitt, which will likely lead to his death, continues the pattern of black-on-white violence that has been largely ignored by the media even though details suggest possible racial motivations behind the crimes.
"During Zimmerman's trial, no racially-based motivation for the shooting was uncovered, yet a national debate about race ensued," Watson wrote on the subject. "In at least two of these cases, there are clear indications that two white men were indeed the victims of racist hate crime, yet the outrage has been comparatively muted."
Through selective reporting, major media outlets are simply dividing the population by race rather than emphasizing that all men are created equal.
The Reopen America Back to School Special is now live! Earn double Patriot Points on our hottest items!