Infowars.com
October 12, 2010
On Thursday, October 14, Alex will be on the air for 24 hours as part of the effort to raise the money required to keep the Infowars operation up and running. The last moneybomb was held three years ago. However, since that time, the economy has grown worse, thanks primarily to the concerted efforts of the globalist ruling class. Over the last three years, Alex's audience has tripled and yet the amount of money coming to fund the operation has remained the same.
Unlike the corporate media, the Infowars operation is not lavishly funded by mega-corporations owned by international bankers. Because of this, we are dependent on the generosity of supporters to fund our growing operation.
In addition to more feature length DVDs, we will launch a new social network, Planet Infowars. We will feature two new TV shows, a daily version for for Prisonplanet.tv subscribers, and a new show that will broadcast on satellite television.
Beginning at 11:00 am CST on Thursday, Alex will present for free streamed over the internet a large number of previously unreleased videos. Interviews with Paul Craig Roberts, Katherine Austin Fitts, Lord Christopher Monckton, Sherri Tenpenny, Jeffrey Smith, Rev. Clenard Childress, Alan Watt, and dozens of others will be aired. Streaming this new content will cost us tens of thousands of dollars over a 24 hour period. In addition, the marathon show will feature a number of live guests, including Max Keiser, Gerald Celente, Webster Tarpley, and Paul Craig Roberts.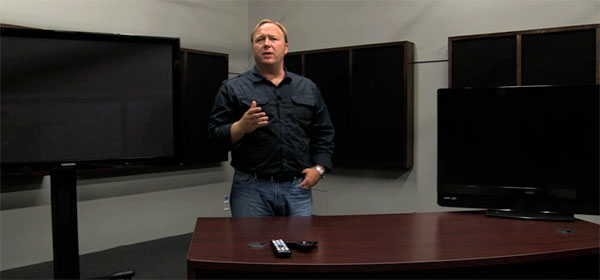 It promises to be a truly historical show, so please tune in to the free internet video stream that will be available on Alex's flagship websites, Infowars.com and Prison Planet.com. Please donate what you can afford. Or visit Alex's online stores where a wide variety of DVDs, books, and clothing are available for purchase.
The success of the infowar and our survival as a premium source for truth depends on you. Visit the Infowars Moneybomb page today.
The Emergency Election Sale is now live! Get 30% to 60% off our most popular products today!