Kurt Nimmo
Infowars.com
February 2, 2012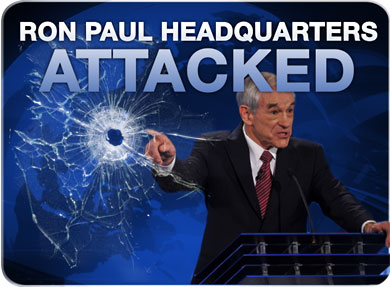 Tonight on Infowars Nightly News, host Aaron Dykes talks with author and WorldNetDaily journalist Jerome Corsi about his recent WND piece detailing an accusation that banking giant HSBC has laundered billions of dollars through fraudulent accounts.
Dykes also covers the following news stories:
A recent attack on Ron Paul's Washington State headquarters. Staffers in the Bellevue office on January 29 reported rocks thrown through windows.
Nature magazine has published an editorial calling for government to regulate sugar like tobacco and alcohol. The editorial makes its case by citing skyrocketing rates of heart disease, cancer, and diabetes.
The alarming increase in radiation leaks at nuclear power plants around the world. The latest leak occurred at the San Onofre plant in San Diego, California, after a plant in Byron, Illinois, leaked tritium late last month.
Aaron covers at story by Paul Joseph Watson revealing a plan by officials in Indiana to use radioactive naked body scanners at the Super Bowl this Sunday.
Hollywood director James Cameron has bought a large tract of land in a remote area of New Zealand and plans to relocate his family there. Does Cameron know something we don't about things to come as the world teeters on the edge of financial meltdown and social crisis?
Dykes also covers an article posted today by Steve Watson covering legislation introduced by five Washington state representatives to override the authoritarian and Constitution-busting NDAA bill cooked up in Congress and signed into law on New Year Day by Obama.
Finally, Aaron talks about a lawsuit filed in federal court as the family of a slain Border Patrol agent try to get to the bottom of the Fast and Furious imbroglio.